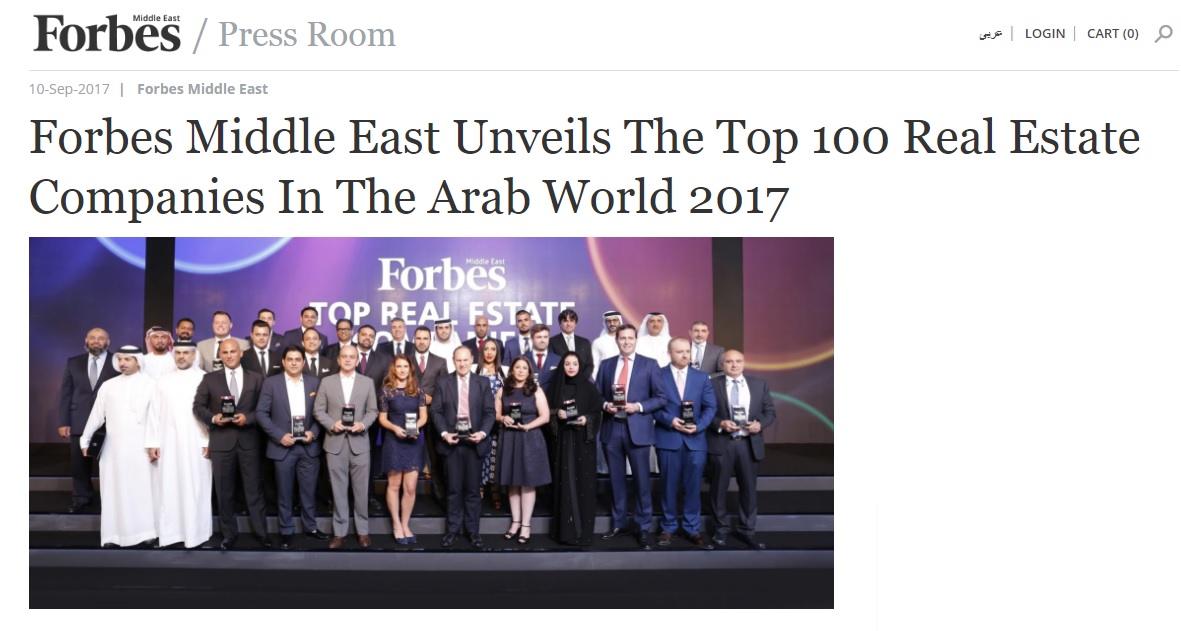 Dubai, UAE – September 10, 2017: Forbes Middle East welcomed representatives of the region's leading real estate companies at an exclusive event, held to unveil its Top 100 Real Estate Companies in the Arab World for the second year running.

The top 40 listed real estate developers have a combined market value of $90.5 billion, revenues of $18.1 billion, profits of $5.1 billion and assets worth $126.5 billion. U.A.E.-based Emaar Properties top the list.
Of the 40 unlisted real estate developers, 25 hail from the U.A.E., with 8 of the top 10 based in the emirates. Wasl Asset Management Group, founded in 2008, leads the category.